Veterinary Service with Courtesy & Respect!

When visiting Northland Animal Hospital, our veterinary office assistant will greet you and your pet. She will record some personal information and record all vital information about your pet. She will also record the accurate weight of your pet family member and provide them with a treat.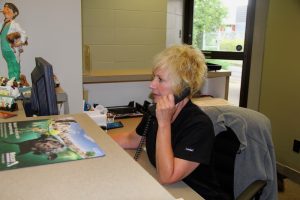 Then you will meet our Veterinary Technician who works closely with Dr. Craig. She has a significant role in educating our pet parents on methods to maintain your pet's overall health and wellness. The technician will take a comprehensive history which can include your pet's temperature, blood pressure, heart rate, and repertory vitals.
Dr. Craig will see you next to examine your pet, provide a plan for further diagnostics, and recommend a course of treatment if required. He will also be able to answer any pet related questions you may have. We recommend that you bring all documents, including your pet's breeder information, past veterinary visitation notes, vaccine records, and any record of previous medical conditions regarding your pet. It is a good practice to write down any questions you may have for Dr. Craig to ask him during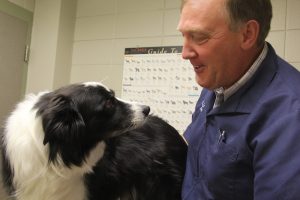 your appointment.
Our office assistant will then handle billing and provide you with a scheduled appointment if a follow up is required. The technician will explain any medication information to you that may be prescribed to your pet. She can also provide you with further educational information and answer any further questions.
Dr. Craig and our veterinary team want to make sure you are completely comfortable with the information we are providing. Please feel free to as questions at any time.
Our goal is to see clients and patients on time, and although we have contingencies for emergencies, there will be times when a delay may occur and we try to minimize these occurrences.
We look forward to visiting with you and your pet family soon.